Playable Prints' Orynt3D
First released October 2, 2022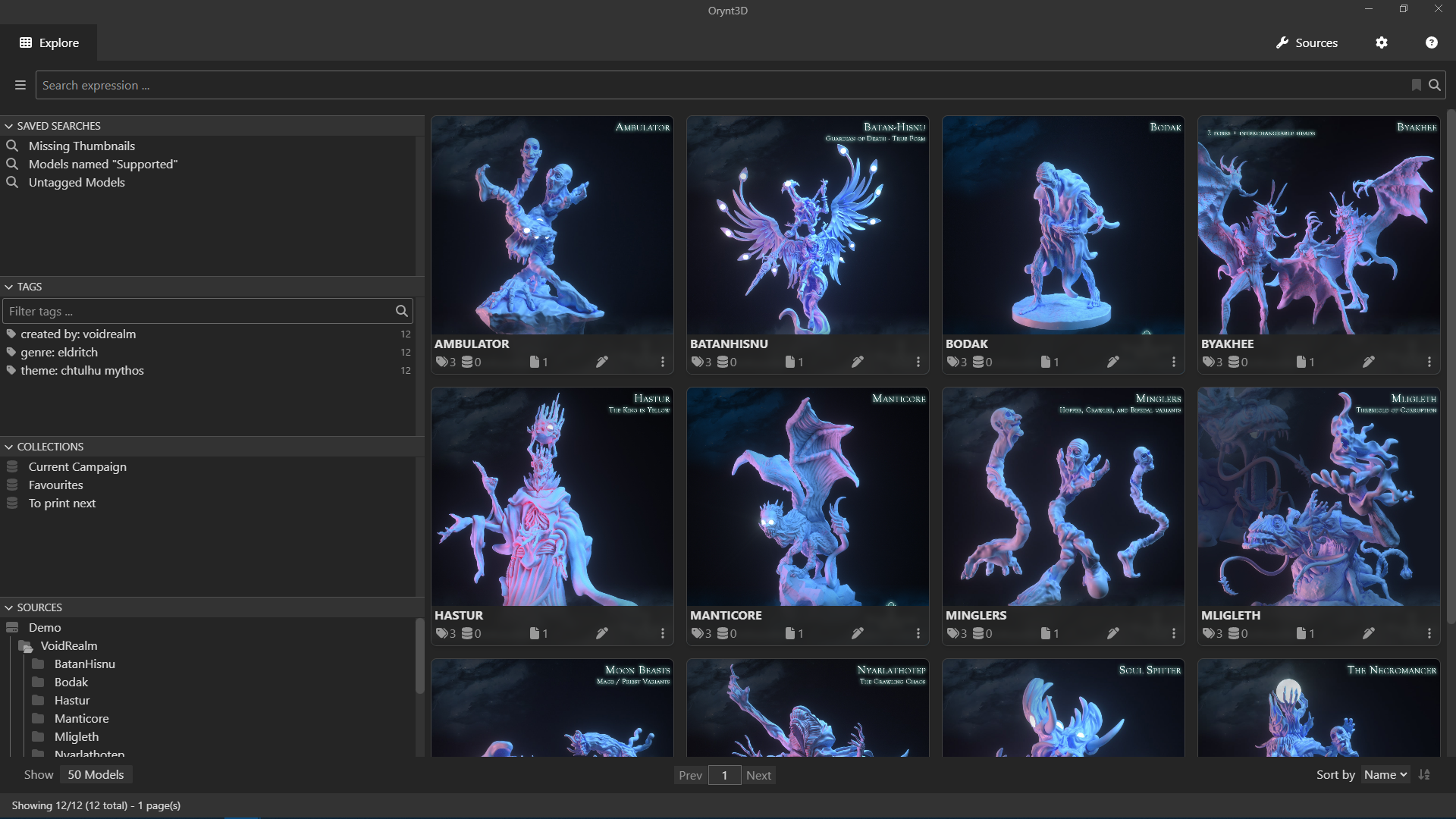 A new opportunity for us arose to work on consumer 3D printing again, and it was time for our 3D model organiser Envoy to graduate into a fully fledged product in it's own right, under a new company: Playable Prints.
In August 2022, Steve and I were honoured to be approached by the owner of MiniHoarder and Wargaming3D to take over the sites. It was a great opportunity to bring together multiple features under one brand, so we created Playable Prints and released an upgraded Envoy experience we called Orynt3D.
New site, new features. Even dark mode!
The biggest challenge with moving from Envoy to Orynt3D was really about communication and the timing of releases. We didn't want anyone to lose any work they'd put in so far, but wanted to make sure as many of the kinks were worked out before hand. We managed this by getting feedback from Discord, being transparent about our updates and paying attention to the traffic on the various sites.
Creating the space for people to land before shutting down the old site and downloads allowed us to monitor the progress of the transition softly, without risking existing customer experiences.
Functionally extending Envoy into Orynt3D entailed swapping out the database for better performance, the telemetry system for more useful reporting, and we even upgraded the update system for better customer experience!
We're really proud of the journey this project has taken from it's humble beginnings in 2021 all the way to where it is now.
Stop looking at files. Start looking at models.