Hyperrational's Envoy
First released February 10, 2021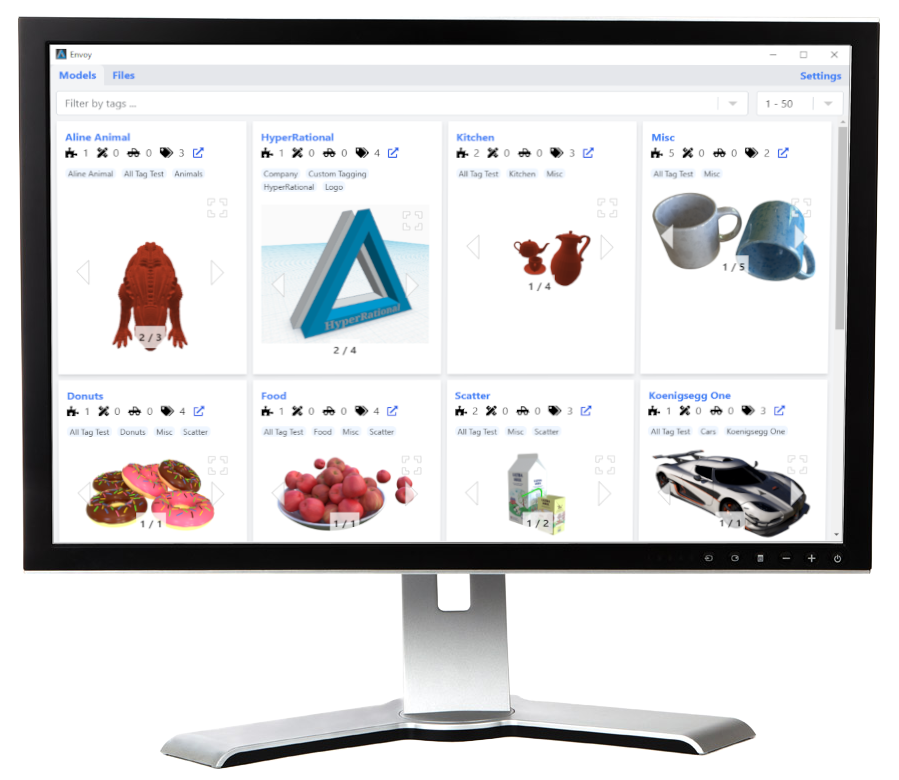 A desktop 3D model visualiser and organiser, for Windows, Mac and Linux. Instead of spending time pawing through Explorer windows, we thought wouldn't it be lovely to look at models visually?
And our users agree.
Piete got his first resin 3D printer in early 2020, and coupled with the explosion of Patreon subscriptions, quickly found himself overwhelmed by 3D models. File Explorer (and Finder) are great if you knew what you're looking for, but woefully inadequate to explore.
As our first desktop release, it came with a number of challenges, not least being the release process and production-readiness of Electron and associated tooling. Desktop applications are much less forgiving than websites, because it's a little more challenging to change them after they've been released.
We learned a lot of lessons about our internal testing and QA processes in the early days. We also deeply respect our customers' privacy and time, and don't want to do anything that would jeopardise their trust in us.
Envoy has now evolved into Orynt3D. Find out more about Orynt3D.